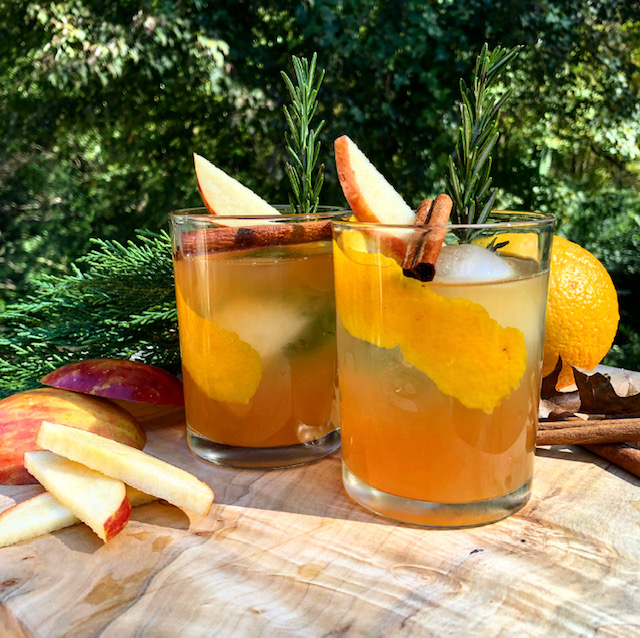 Apple Cider Old Fashion
When its cold outside…. or 5'oclock somewhere treat yourself to my version of a fall "Old Fashion". Who doesn't like a good drink to make you warm on the inside while packing a punch. This recipe is not only delicious but very simple and is sure to be a hit at your next holiday party.  Check out my recipe below and enjoy your drink responsibly!!!
Chef Mark
Apple Cider Old Fashion
Ingredients: 
2 oz (60ml) Organic cold pressed apple cider
Dash of bitters
2 oz (60ml) Four Rosés Bourbon Whiskey
Ice, (I used round ice ball)
Orange slice, for garnish
Apple slice, for garnish
Cinnamon stick, for garnish
Rosemary spring, for garnish
Directions: 
In a lowball glass, combine cider juice, bitters. Give the glass a slight stir and the add ice and whiskey. Top with orange, apple slice, rosemary, and a cinnamon stick.
"Age appears to be best in four things; old wood best to burn, old wine to drink, old friends to trust, and old authors to read."
Francis Bacon