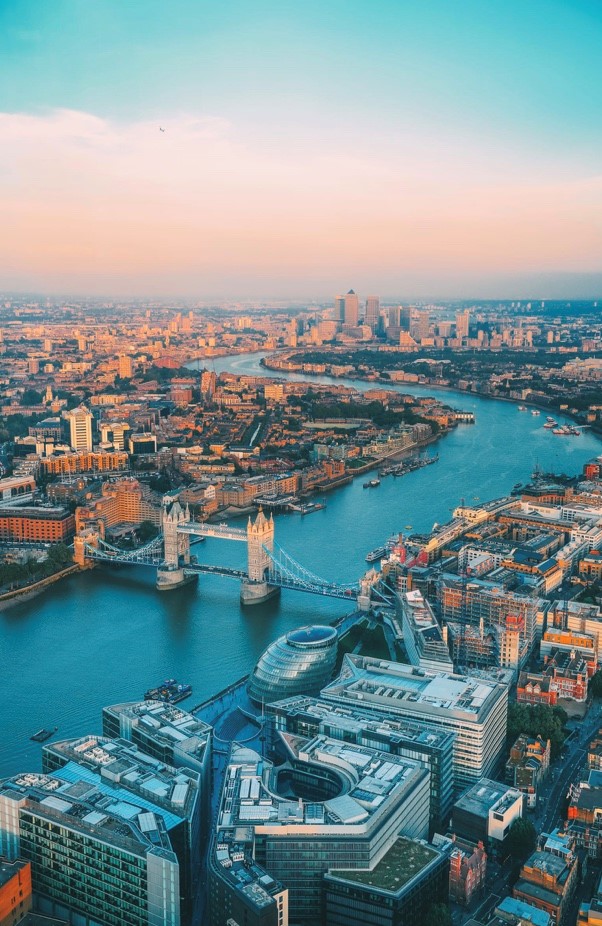 Chef Abroad (London & Barcelona)
Chef Travels
September 2018 marks my first international trip overseas.  As a chef I believe it is very important to expand you palate and knowledge to continue to build your craft.  This year for my 35th birthday I decided to treat myself to a long over due vacation out of the country. My 1st stop was London; which is such a beautiful city with various cultural influences and reminded me a lot of New York. London has an array of foods from ALL over the world.  Our second destination stop was Barcelona; its the cosmopolitan capital of Spain, which is known for its art, architecture and flavorful food options.  Paella of course is a staple and seafood is heavily influenced on the menus and you can not forget the tapas. Barcelona rich history created an excitement amongst all of us so we were all ready to explore with our eyes, ears and of course taste buds.
London
After we spent hours of walking and site seeing we collectively decided to eat at "Wagamama" which was established in 1992 in London and they pride themselves as a place of positive eating for positive living. Asian food inspired by the flavors of japan.  We made sure everyone ordered different items therefore we could try the vast selection of the menu items.  My meal was amazing I got the "Yaki Soba" but of course I made a slight alteration to my meal.  I had been craving duck all day (maybe it was due to all the hanging duck in the windows of the Asian restaurants while we were site seeing).  The original menu description reads: soba noodles served with chicken, shrimp, egg, peppers, bean sprouts, white onion and scallions, garnished with fried shallots, pickled ginger and sesame seeds.  Below is a picture of my entrée and of course I paired it with Sake!!!  Some of the other menu selections were; Short rib ramen, chicken katsu curry and chicken gyoza.
Another one of the my favorite restaurants while in London was one that I actually researched via social media (Note: its suggested that you make reservations at least 30 days in advance as their is a long wait list).  Coppa Club is a restaurant located on the River Thames with a great view of the "Tower Bridge" which many people call the London bridge due to it's history.  Coppa Club is a space for eating, drinking, meeting and unwinding which is exactly what we did. Their menu focus on European food from small plates and snacks to grilled mains, sourdough pizzas and healthy salads. There is a wide selection of weekend brunch dishes and the bar serves carefully-choose wines, beers and classic cocktails as well as new creations.
We kept with the same theme of "everyone gets something different" therefore we can all taste various items.  For the small plates we had the Kiln smoked salmon on sourdough, crispy fried squid and buttermilk fried chicken.  Main's were the British sirloin steak & fries, penne carbonara, crab linguine and new potatoes.  Below are some images of the items we sampled.
Barcelona
Upon arrival to this beautiful city we were granted with a ocean view of this historic megalopolitan.  We spent of most of the day traveling so once we got settled into our room we set off to find dinner.  There were a strip of various restaurants along the walk way and many of the servers and owners pitched us their sale on why their establishment was better than their neighbors.  Trip Advisor was a great assistant in making our decision they had a 4.5 rating for "Els Peixaters" which their menu had a array selection of authentic Spanish foods to choose from.  I got the fresh catch of the day "Salmon" with grilled vegetables; it was so simple and fresh.  I know here in America its almost customary to have a starch on your plate however I was completely satisfied with the portion and no need for a grain.  My guest also got the seafood paella, garlic butter prawns and thick cut fried squid.
I must say my favorite place was the " St. Josep La Bouqueria" market.  This outdoor shopping market is a chefs dream.  The various vendors had so many items to offer from fresh seafood, fruits and vegetables, unlimited spices, bountiful oils and vinegars, cured meats, and so much more.  Being in that atmosphere made me wish I had rented a villa just so I could have the opportunity to truly go from "Farm to Table". Hours could have passed if I had the time to stroll the market the way I wanted; sampling all the delectable food options and racking up a major credit card bill LOL .  Check out some of the pictures below from my trip.
Here are some more images
This birthday vacation a.k.a. culinary exploration is the first of many on a international scale and I look forward to sharing many more of my travel escapades with you all!!!
Happy Eating – Chef Mark P.
"Twenty years from now you will be more disappointed by the things that you didn't do than by the ones you did do. So throw off the bowlines. Sail away from the safe harbor. Catch the trade winds in your sails. Explore. Dream. Discover."― Mark Twain