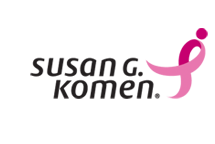 Giving back through your Gifts!
Gratitude; the quality or feeling of being grateful or thankful! I feel very fortunate that I am blessed to do what I love for a living and in doing so I am happy to give back.  I partnered with Madison James and Susan G Komen to help raise funds and awareness for breast cancer.  I put on a live demo donating my time and talent to the cause by adding a culinary flair to the event. 
I decided to make mini "Chicken Asian Crips". This particular dish was easy to prepare and full of flavor allowing fast cooking and presentation.  I took moderately frozen organic chicken breast and diced them, making it easy for consumption. By having the chicken breast partially frozen it made the breast easier to cut because the texture is 80% solid creating a more uniform dice.  Holding true to Asian inspiration I used five spice to season the meat adding hoisin sauce, sesame oil, fresh vegetables and soy sauce when I sautéed the chicken in hot skillet. Once all the flavors married together I scooped approximately 1 tablespoon into each mini filo cups (or cucumber) and garnish with micro cilantro. Below are a view images of the event; fashion meets food, pastries and all for a good cause.
Serving others shifts the paradigm allowing room for balance between give and take. Money is a necessity and/or resource, but it does not come unless you understand the importance of being of service and giving back first. I feel very grateful that I am able to live in my passion and throughout my life I look to spread my gifts.
Check Out the video from the event!
I leave you with this:
" AT THE END OF THE DAY
IT'S NOT ABOUT WHAT
YOU HAVE OR EVEN WHAT
YOU'VE ACCOMPLISHED.
IT'S ABOUT WHO
YOU'VE LIFTED UP.
WHO YOU'VE MADE BETTER.
IT'S ABOUT WHAT
YOU'VE GIVEN BACK"
DENZEL WASHINGTON