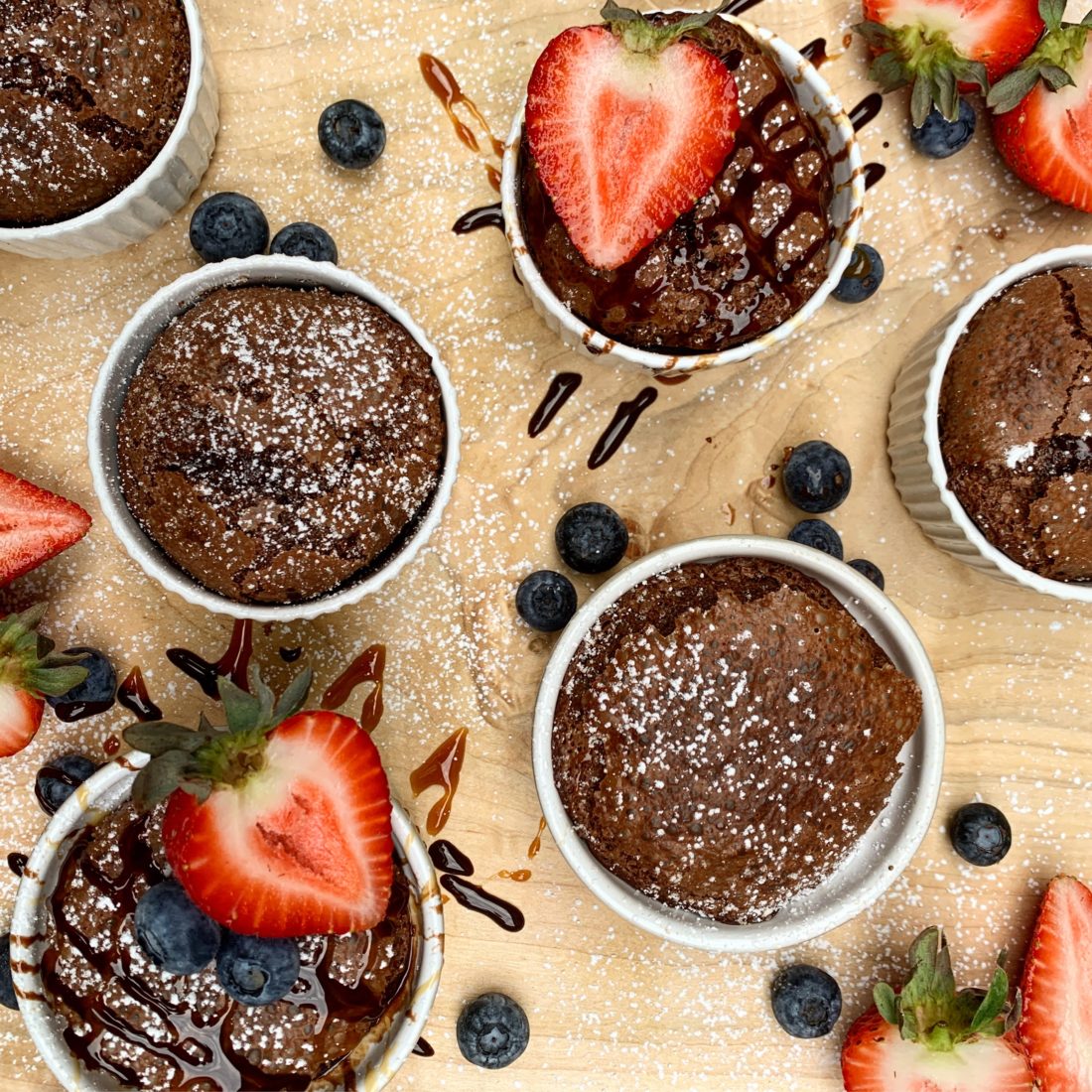 Molten Chocolate Cake
What's better than chocolate… warm chocolate fresh out of the oven.  The below recipe is simple and if you are somewhat a home cook then most of these ingredients are already in your pantry. We had guest coming over last minute and I was able to whip up this tasty treat…. now it's yours turn!
Happy Baking!
Molten Chocolate Cake
Prep Time 5 minutes
Cook Time 13 minutes
Total Time 18 minutes
Servings 8
Ingredients
8 ounces semi-sweet chocolate chocolate chips
1 cup butter
1 teaspoon vanilla extract
2 cup powdered sugar
4 eggs
4 egg yolks
12 tablespoons flour
Fresh berries (optional garnish)
Instructions
Preheat oven to 425 degrees. Spray 8 ramekins cups with non-stick cooking spray (preferably baking non-stick cooking spray) and place on a baking sheet.
In a microwave-safe bowl, melt butter and chocolate until butter is melted. Stir until chocolate is melted. Stir in sugar until well blended. Whisk in vanilla extract, eggs and egg yolks. Stir in flour. Divide evenly between baking dishes.
Bake 13-15 minutes until sides are firm and center is soft. Let stand 1 minute before removing. Top with berries. Serve warm with ice cream or my my favorite gelato.